Engineering Future Readiness – Accelerating Aerospace & Defense
Engineering Future Readiness – Accelerating Aerospace & Defense
Epicenter of Challenges in Aerospace & Defense
Technology evolution and digital proliferation have exposed the sector to a multitude of process roadblocks.
Challenges in capturing and orchestrating disparate supply chain data to receive insights.
Need to design innovative equipment for sustainable operations and manufacturing efficiency.
Governments and commercial customers now require technical solutions on existing and emerging tech.
Migrating legacy data to modern systems and the latest compliance standards.
An acute shortage of engineering talent and digitally capable experts in the US.
Increased labor competition and costs due to general acceptance of remote workforce options.
Being Future Ready is the Key
Businesses need to be agile in their processes, accelerating them by anticipating the future. With three decades of industry expertise, we're enabling this by engineering Future Readiness. We are resolving today's challenges on strategic partnerships and resource pools, besides innovating advanced digital solutions for tomorrow.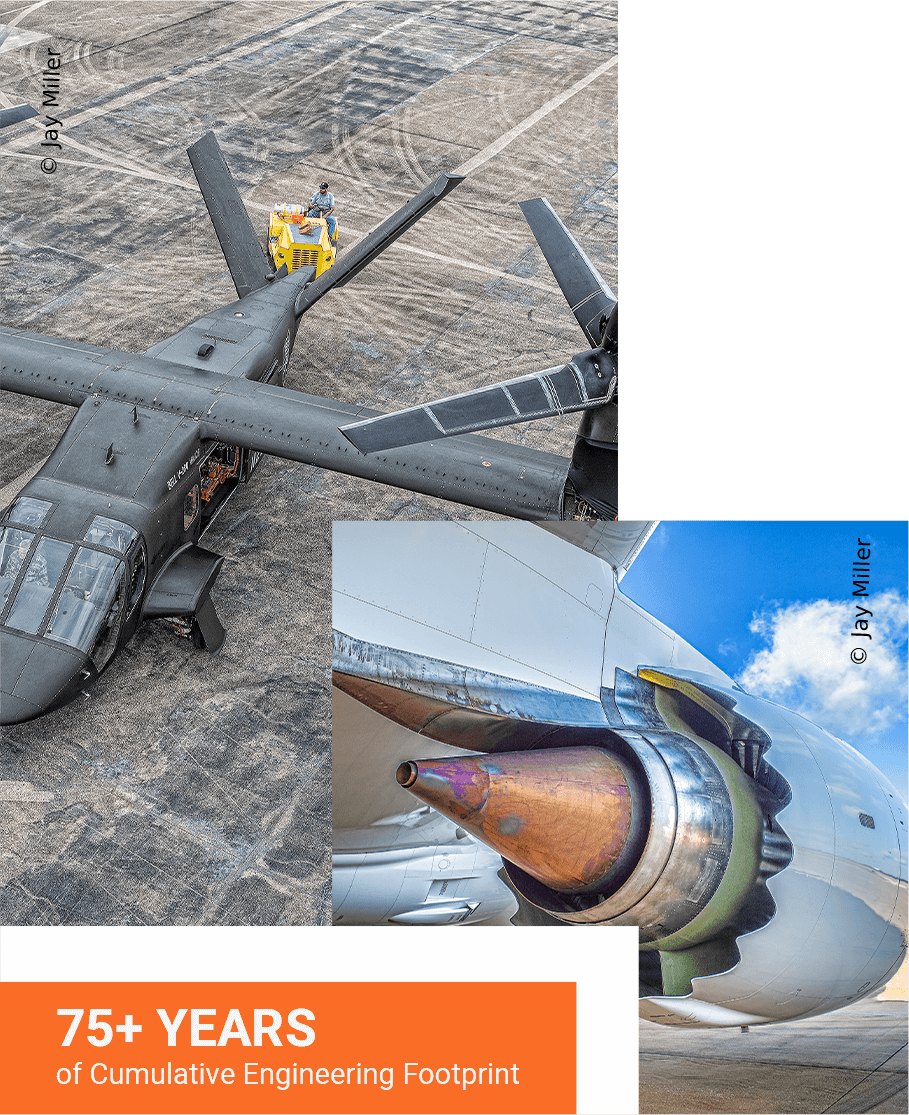 Butler is a leading Engineering & Digital Solutions provider in the United States. We are accelerating the pace of innovation and agility across Aerospace, Defense, and Space applications while solving complex engineering challenges. With deep expertise in creative, agile, and rapid deployment, we accelerate clients' digital transformation. Over the past decades, we have built a very experienced and diverse team with the proven ability to successfully transition skills and expertise across sectors.
To become the preferred strategic partner for premier companies in the Aerospace and Defense industries and adjacent markets by providing a flexible business model that delivers quality support services through its best-in-class expertise and employees.
Better Every Day – on the Guidance of HCL
A wholly-owned subsidiary of HCL Technologies, we are supporting our customers in the innovation and accelerated adoption of a digitally connected ecosystem. We are now equipped to provide service beyond structural, electrical, mechanical, and manufacturing engineering and bring the same expertise and quality to our clients across this new ecosystem.
Why Butler as a Strategic Partner?
35+ Years in the forefront of the aerospace and defense industry, supporting the most advanced U.S. commercial and military programs
Full Life Cycle Solutions plus RAPID and AGILE execution of complex engineering demands in the Aerospace, Defense, Space, and commercial business landscape
Robust infrastructure to address strategic projects – 4 ITAR registered design centers that are AS9100 certified facilities
Ability to build teams quickly around our core senior talent besides ramp up and ramp down for client's risk removal
Multi-skilled engineering and SMEs as problem solvers – "ideapreneurs" providing constant improvement solutions for our partners – "This is our Culture"
Focused commitment to protecting your data and ours through NIST and CMMC compliance
Life at Butler Makes You FEEL at Home
Before we exceed customer expectations, we strive to meet the expectations of our people. Life at Butler is a reflection of all our beliefs and efforts to meet this objective.
We embrace all individuals – regardless of race, gender, religion, or sexual orientation, empowering them to become the pivot of our culture at the workplace. We make you FEEL at Home.
Meet the Minds behind Butler's Journey
Quality Systems – Our Consistent Focus
Quality is paramount across our service deliveries, marked by a continuous evolution of our quality management practice. It's a commitment reflected in our customers' satisfaction and in 7 long-term alliances with industry-leading OEMs.
Beginning in 2020, as a single site AS9100 certified organization, we set out to be fully compliant and operational with our quality system across the entire company. We are fully engaged and certified with quality readiness to serve you.
Quality Provisions in Project Planning – Right from the Launch
Dedicated Executive an Leadership team that drives Quality as our pillar of service.
Developing quality and on-time delivery KPIs that align with project requirements/client expectations.
Periodically soliciting feedback in order to gauge customer satisfaction and drive continuous improvement.
A dedicated quality team, acting as an objective arbiter should quality concerns arise.
Quality Commitment – Backed by Certifications & Compliance
US Government Compliances ITAR/EAR registered
Industry-Standard Quality Credentials:
ISO 9001:2008
AS9100D Certified
NIST 800-171 Compliant
CMMC ver. 2 Level 2 Compliant
Compliance Culture
Compliance Risk Assessment & Monitoring
Establish Control Activities
Empowered by Our Parent Company
We leverage HCL's human-centric digital platforms, pioneering engineering, and technology offerings to demystify engineering challenges for enterprise future readiness.
Competencies becoming competitive advantage –
Product design, product modification, integration of emerging technologies, evolution to industry 4.0, etc.
Helping businesses optimize and gain a distinct business capability via analytics.
Alleviating supply chain pressures enabled with complete supply chain visibility through the consolidation of multiple procurement platforms.
Innovating throughout OEM partner's ecosystem with HCL's competency in Autonomics, DevOps led Engineering, etc.