Engineering Your
Future-readiness
Accelerating the pace of innovation and agility for Aerospace and Defense Industries with our 360-Degree Engineering & Digital Solutions.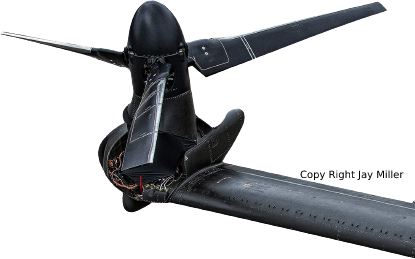 We're Helping Engineer Tomorrow's Technology Today, Pillared On Flexible, And Quality Driven Support Solutions – Across Your Entire Product Lifecycle.
An Engineering & Technology Support Service Leader In Aerospace & Defense, And Beyond
A strategic project partner, we converge engineering R&D, full product life-cycle management, manufacturing engineering, aftermarket services, and staffing expertise, fast-forwarding tomorrow within our areas of expertise.
EXPERTISE
Cumulative Years of Aerospace & Defense Service Footprint
TRUST
Years Of Continued Engagements With Major Clients
CAPABILITY
Ideapreneurs & SMEs Driving Strategic Projects To Success
"One Innovation
Alliance" For Many
Diverse Sectors Serviced
Under One Umbrella
We take pride in supporting 6 of the Top 10 A&D Companies as a trusted alliance.
We highly appreciate the fact that 25+ Tier-1 & 2 Suppliers depend on our expertise.
Our success is defined by trust – 7 long term Master Service Agreements with Prime OEMs.
Engineering Support
Solutions
Product Development
Structural Design/Analytics
Manufacturing Quality Engineering & Operations
Testing & Certifications
Answering What's
Unique Here
Alliances Charting Value On Converged Innovative Capabilities
Pioneering INNOVATIVE AGILE SOLUTIONS 
for decades and into the next
Rich DOMAIN EXPERTISE in A&D sector footprint
empowered by a MULTI SKILLED WORKFORCE
Ability to BUILD TEAMS QUICKLY being swift in ramping up/down to reduce risk.
Highest standard of delivery with QUALITY SYSTEMS, CERTIFCATIONS, & COMPLIANCES – AS9100, ISO 9001, NIST, and CMMC
ROBUST INFRASTRUCURE – ITAR complaint centers in the USA with AS9100 Certifications and Cyber Compliances
Long term CUSTOMER ALLIANCES – driven by sustained customer satisfaction and contracts
Adding fuel to this competitive edge is our incorporation into the universe of HCL Technologies.
We Further Our Prowess As Tomorrow's Innovators
As a part of HCL Technologies, we harness the expertise of a next-generation global technology and engineering company that helps enterprises reimagine their businesses for the future. We leverage HCL Technologies for :
Enhanced digital technology footprint to deliver transformation at scale
Next-gen IPs, products and platforms that future-proof our customers' businesses
Next-gen IPs, products and platforms that future-proof our customers' businesses
Showcasing The Win-wins In Our Domain
Developed a complete set of DRBs for the Navy's aircraft repairing, leveraging static and fatigue analytical methodologies.
Commercial Aircraft Modification
Aggressively ramped-up hiring for rapid execution of Commercial Aircraft modification, with 100% remote working personnel.
Supersonic Critical Design
Development design of critical aft fuselage via a hybrid on-site off-site model to meet aggressive schedule, weight, and load requirements
Make Your Mark Within The Radius Of Our Opportunities
No Job. There's A Career Here…
Diversity in work assignments, constantly challenging your skills
Ability to expand personal skill sets by working in other engineering areas
Growth from core-team's guidance who have been here since inception
Latest Insights From Our Epicenter Of Happenings